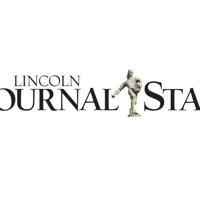 Calendar, 2-7 Monday | Calendar
Events
Activities of aging partners — See the complete list of activities and addresses: aging.lincoln.ne.gov.
Meditation lessons for beginners – Lincoln Zen Center, 5:30 p.m. Free, all creeds welcome, 3701 O St.
Community Action Gathering Place — 5:00 p.m. to 6:00 p.m. Grab a take-out meal on the porch, 1448 E St.
Grand opening for Abelardos Mexican Fresh — 10am-closing. Free fries with cheese or salsa, meet the owner, 5020 N. 26th St.
Ready-to-go meals: Matt Talbot Kitchen — 11:30 a.m.-12:30 p.m. and 5:30 p.m.-6:30 p.m. The dining room is open, limited capacity, 2121 N. 27th St.
Entertainment
Boiler Brewing Co. (South) — 6 p.m. to 8 p.m. Bingo, free game, 5800 Hidcote Drive.
Social boombox — 9 p.m. DJ Flycuts, 1620 P St.
Duffy's Tavern — registration at 7 p.m.; 7:30 p.m. Open-mic comedy night, 1412 O St.
happy crow — 7 p.m. quiz, prize giving, 122 N. 11th St.
Downtown Rosie — 6 p.m. Start of registration. Cornhole Tournament every Monday, 130 N. 10th St.
storm cellar — 7 p.m. All Writers Workshop, 3233 S. 13th St.
Zoo Bar — 7:30-10 p.m. Zoo Bar House Band and open Blues Jam, no cover, 136 N. 14th St.
Meetings
Meeting of directors — Council Chambers, 2 p.m., 555 South 10th St.
City council meeting — City Council Chambers, 3 p.m., 555 S. 10th St.
Movies
Mary Riepma Ross Media Arts Center — "Who we are" (NR), 5 p.m. 7 p.m., 10 p.m.; "Parallel Mothers" (R), 4:45 p.m., 7:15 p.m., 9:45 p.m., 313 N. 13th St.
Register
Women in Sales and Business —11:30 a.m.-1 p.m., Feb. 9. Guest speaker is Allison Bolta, Emotional Intelligence Expert, $16, members with lunch; $10, without lunch; free for new customers, Venue, 4111 Pioneer Woods Drive, Suite 100. RSVP: Facebook.com/pg/wisblincoln/events.
Search for tutors
Orientation of volunteer English tutors – 5:30 p.m. February 15. Tutors wanted for English learners and native English speakers, wishing to improve their literacy skills, offering online and in-person learning. Register: lincolnliteracy.org or email [email protected] or 402-476-7323.
See more events and submit events for possible publication at JournalStar.com/calendar.