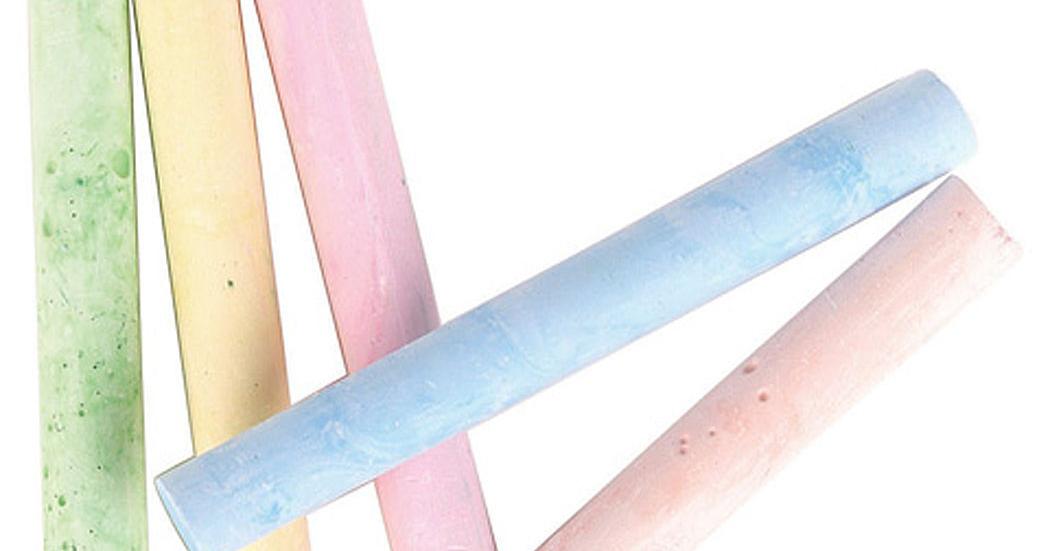 Chalk Talk | Lifestyle | chronicenligne.com
CF Citrus Campus Open House July 14
The College of Central Florida invites anyone thinking of college to an open house Thursday, July 14, 10 a.m. to 2 p.m., at the Charles S. Dean Sr. Education Center at the CF Citrus Campus, 3800 S. Lecanto Highway , Lecanto .
Prospective students are encouraged to visit the campus and discover more than 150 academic paths, including 70 professional training programs. Participants can get admission and financial assistance and register for the fall semester, which begins August 15.
Anyone who completes an application for admission to the event will be waived the $30 fee and will be entered to earn free tuition for a 3-credit hour course at the standard CF tuition rate.
A virtual open house will be held on Wednesday, August 3, from 11 a.m. to 1 p.m., on Zoom.
Participants are encouraged to register at www.CF.edu/openhouse. For more information, call 352-873-5800, ext. 1379.
Take Stock is looking for mentors to help children
Take Stock in Children is a mentorship program that helps create brighter futures for deserving young people in Citrus County by providing college or vocational scholarships, volunteer mentors, and support and encouragement to students as they progress through middle and high school and prepare for college. .
They are preparing to add new students to their program in the fall and hope the public will consider joining their team of mentors and making a difference.
Mentoring begins with a TSIC mentor application, interview and background check and a desire to make a difference in a child's life.
Call Pat Lancaster, Student Services Coordinator, at 352-344-0855 or visit the website at takestockcitrus.org to learn more about the program.
Chronicle looking for kids doing cool stuff
We know they're out there – kids doing cool stuff. Do you know a child or teenager who: has an interesting hobby or talent, is an entrepreneur or inventor, a child who shows exceptional kindness or empathy, or a child who has a special bond with an animal/pet or a child volunteering or… The Chronicle would like to tell the stories of our youngest in the community who are making a difference, big or small.
Send your Kids Doing Cool Stuff story ideas to Editor Jeff Bryan at [email protected] or Editor Brian LaPeter at [email protected]
Citrus Schools will host a summer career fair
The Citrus County School District will host a job fair from 8 a.m. to 5 p.m. July 21 at the Citrus Campus of the College of Central Florida, 3800 S. Lecanto Highway, Lecanto.
The job fair will provide opportunities for new and experienced teachers in all fields, para professionals, bus drivers, food and nutrition services, caretakers and more.
Apply on the spot for a position. Applicants will be able to speak directly to department administrators and school administrators who will be on hand to answer questions.
Members of the Human Resources team will also be available to guide people through the online application process.
CCSD serves over 15,000 students and is the county's largest employer with over 2,500 full/part-time staff and substitutes. The county is home to 23 schools, K-12, as well as a technical college and an online school.
For any questions, go to citrus.k12.fl.us and click the "Contact Us" button on the right side. To learn more about openings and how to apply, visit tinyurl.com/kpjabej2.
UF/IFAS extension to organize free cooking classes
The UF/IFAS Citrus County Extension Office offers a free cooking program for one or two.
Cooking for one or two can seem like an impossible task. Find out how to easily plan, shop and prepare meals for one or two. There will also be a cooking demonstration to show how easy it can be.
This free program will be held at the Floral City Public Library, 8360 E. Orange Ave., Floral City, on July 28 at 10:30 a.m.
Pre-registration is appreciated. To register online, visit floralcitycookingfor1.eventbrite.com.
For more information or to register, contact the UF/IFAS Extension Citrus County office at 352-527-5700
CF continues its series of commercial workshops
The College of Central Florida and SCORE Nature Coast will present a comprehensive six-session business workshop entitled "Achieve Your Business Dream".
Each session will be held from 6:30 p.m. to 8 p.m. at CF Citrus Campus, Building 4, Room 103, located at 3800 S. Lecanto Hwy., Lecanto.
Guests can pay $25 per session.
The remaining schedule is as follows:
July 12, "The digital role"
July 19, "Increase Profitability"
For more information, call 352-464-7971 or email [email protected]
Courthouse Museum with Children's Corner, Crafternoons
The Old Courthouse Heritage Museum presents free Kids' Corner and Crafternoons events for children from 1 to 3 p.m. on the first and third Saturdays of every month.
Adult supervision and pre-registration are required for all Kids' Corner and Crafternoons events. To register, call 352-341-6428.
Visitors will also be able to enjoy a farmers market on the first and third Saturdays in Inverness city center at the Depot.
The Old Courthouse Heritage Museum is open to the public Tuesday through Saturday from 10 a.m. to 4 p.m. For more information, call 352-341-6428 or email [email protected]
North Oak Church offers ESL classes
English as a Second Language (ESL) classes begin at 6:30 p.m. Wednesdays in the North Oak Church Youth Building in Citrus Springs. Trained teachers will use an ESL program to help improve the language skills of anyone who wishes to come.
There are no fees and no church membership is necessary.
For more information and to register, visit northoakbc.org/ESPANOL.
Apply for a scholarship, a mentorship program
Take Stock Kids of Citrus County is looking for qualified students to join their program. The application period for the first semester is about to end and Take Stock wants to help students achieve their dream of going to college.
To be considered for a scholarship, the student must be in a public school, in sixth, seventh, or ninth grade, meet financial eligibility criteria, agree to remain drug, alcohol, and crime free, and achieve good grades.
The two-year tuition-free scholarships for children are provided through their partnership with the Florida Prepaid Foundation.
Applications are available from the guidance offices of all public schools in Citrus County.
For more information about the program, eligibility requirements, or questions, call the Take Stock in Children of Citrus County office at 352-344-0855.
To list notes in Chalk Talk, email [email protected] The Chronicle reserves the right to edit submissions for length and style. Publication in print each week is not guaranteed.