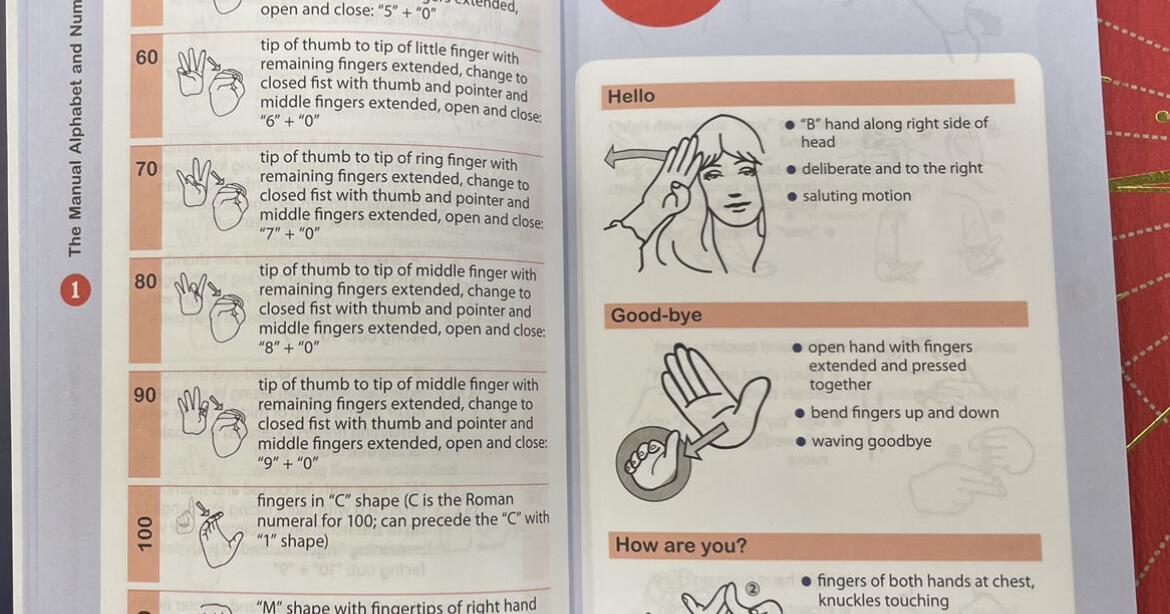 Clara Barton Library offers ASL activity for children | Culture & Leisure
The Clara Barton Library in Edison will host a Sign Language Storytime on April 18, from 10:30 a.m. to 11:15 a.m., for children ages 2 to 5. An adult must accompany them.
The event will focus on learning American Sign Language phrases and vocabulary that can be used in daily practice.
Youth Services Supervisor and Event Facilitator Carolyn Cullum said, "I run these types of events so that children learn sign language from an early age and hopefully later. later, are interested in learning more about sign language.
"I organize this event at least once a month. We always have new faces joining us. We change the subject every month to deepen our knowledge of sign language. The next event coming up, we're learning animal signs and colors," Cullum said.
South Plainfield resident Kimberly LaCross said, "Sign language is an important part of our culture today. My experience with sign language has been wonderful. Luckily for me, I was able to find a job helping children learn sign language at a young age. I encourage people to look into sign language more and at least take some basic courses as it will become beneficial later on.
Middlesex College professor Kevin Chin said: 'There should be more opportunities for people who speak sign language. People know sign language skills from high school or college courses.
"They can benefit from helping deaf customers where they work in stores, restaurants or anywhere. They will gain experience with deaf people. They can become friends for life. Even hearing people love deaf culture and history," Chin said.
England major Matias Barreiros said: "We should give more opportunities to people who speak sign language."
"I would be interested in learning sign language because it is a unique language to learn. I'm probably planning to take a course on it next semester," Barreiros said.