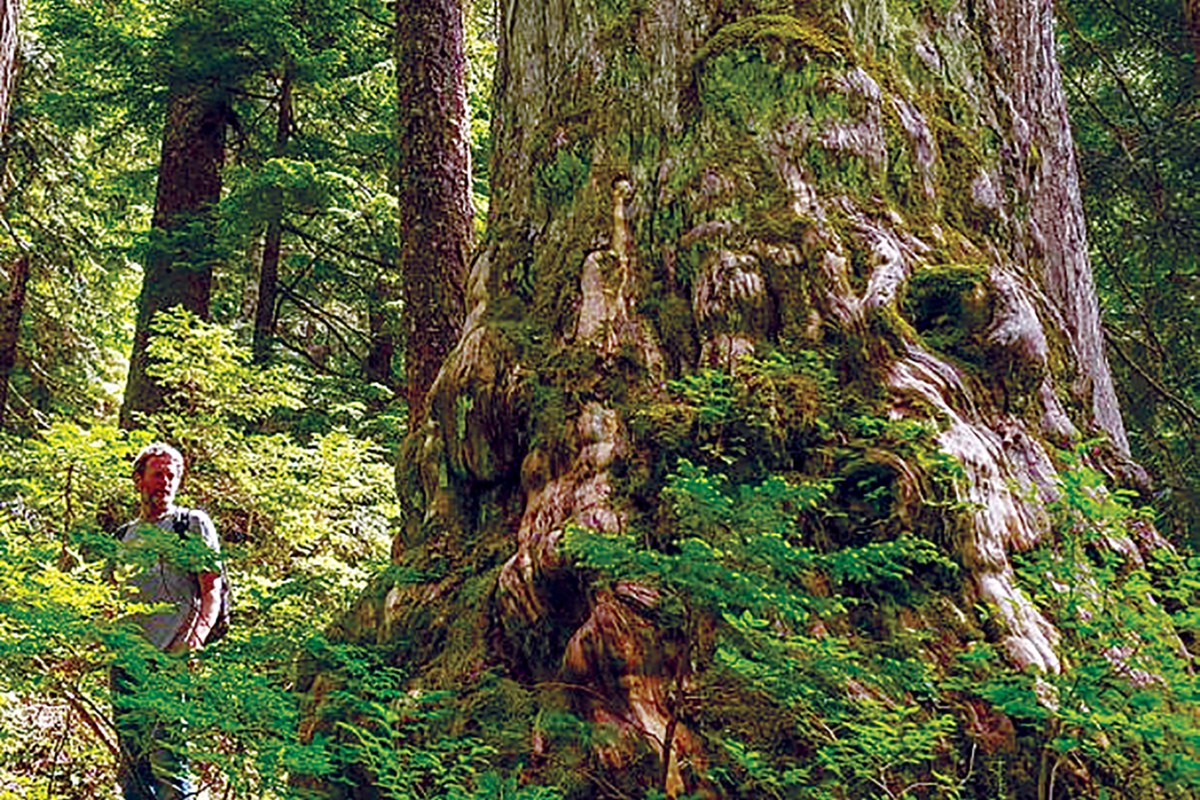 Elphinstone Chronicles: Ukrainian Refugees, Songbird Concert, Polls!
Additionally, on Sunday, June 19 at 1 p.m., famed Elphinstone musician Celso Machado will perform at the second concert in the unique Songbird Forest Concert Series.
Elphinstone residents Michael Maser and Lisa Housden gave English lessons to newly arrived Ukrainian refugees on the coast. As educators with experience in English as a second language, they felt that helping these refugees learn basic language skills was the least they could do. Michael credits the Anico-Taveres family with spearheading the effort through their company, Ideas Space. Daria and Daniel, who with their children emigrated from Ukraine less than two years ago, have made tireless efforts to help families on the run and to coordinate donations of goods and money to people still in Ukraine. Michael says: "They are devastated by the bombing and destruction of the town they called home just two years ago, and where their friends and family are still trying to survive."
Michael and Lisa report that lessons are going well and all eight adults (so far) are excited to learn English. He says they are enterprising and some already have part-time jobs. It's good to know that our neighbors are helping these deserving people.
In other news, How about attending a concert in the Forest of Songbirds? On Sunday, June 19 at 1 p.m., renowned Elphinstone musician Celso Machado will perform at the second concert in the unique Songbird Forest Concert Series. Sponsored by the Living Forest Institute, each concert "will present a learning opportunity emphasizing the connection between sound, emotion and place." A short hike to a forest stage will end with Brazilian guitarist and composer Celso Machado performing his own unique music that incorporates global musical traditions – what a magical treat! To learn more, visit https://www.livingforestinstitute.ca.
Gibsons & District Public Library and Transportation Choices Sunshine Coast (TraC) will host the launch of a new guide to biking the Sunshine Coast on June 29 at 6:30 p.m. Author Colleen MacDonald will present her third book, Let's Go Biking Vancouver Island, Gulf Islands and Sunshine Coast, with over 100 on-road and off-road routes, from flat scenic trails to quiet country lanes. There will be a door prize for a free copy of the book. TraC members will be on hand to answer questions about local cycling infrastructure – we could definitely use better cycling infrastructure, so let's support what TraC is doing! Contact Lise Kreps at [email protected] 604-886-2130 to register.
And finally, here are two investigations the SCRD would like to hear about; the first must be completed by June 23 and concerns recreation, whether or not you use recreation facilities. This is an easy to complete survey – go to: https://letstalk.scrd.ca/recreation-survey.
The water strategy survey, to be completed by June 30, requires more time: https://letstalk.scrd.ca/water-strategy. Why not say what you have to say?
Got any community news/events? Email me at: [email protected]