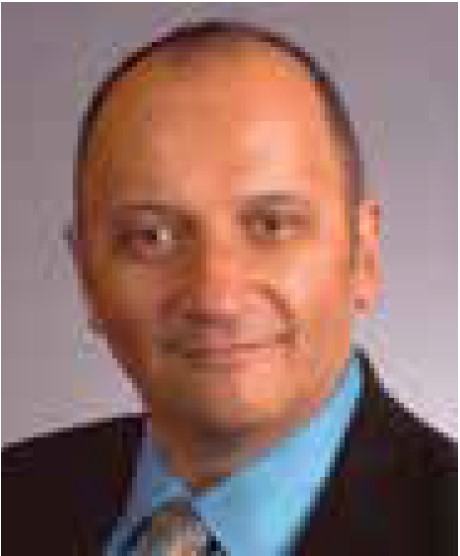 First cohort of graduates from La Academia de SFAGUILAS – San Francisco Bay Times
[ad_1]
By Eduardo Morales, Ph.D.–
The Academy of SFAGUILAS
The graduation ceremony of the first cohort of La Academia de SFAGUILAS included seven participants who completed the first level of four workshop trainings. (See my column in the previous issue for more about this leadership training program.) I presented them with their certificates of completion at Alliant International University. The completion of the joint training effort led to a very proud moment in the life of the first cohort of the program. The program is funded by the ViiV HealthCare for Positive Action foundation and is led by the AGUILAS ViiV program coordinator Gustavo Ordoñez, MA
Graduates participated in the first of four three-hour in-person leadership development workshops on topics specifically designed for the Latinx LBGTQI + community. The four part training series included: financial training, effective advocacy strategies, knowledge of your legal and civil rights and effective communication tools for mass media. This training series has completed its pilot phase and now the training program is officially launched. Training sessions are offered continuously by La Academia de SFAGUILAS in two Levels: Basic and Advanced. These trainings are available for the next three years at the AGUILAS offices located at the SF LGBT Center.
Other highlights of the evening's program included a presidential citation to Renato Talhadas, MFT, APCC, MADC, who is the program director of AGUILAS and served as the 2021 conference chair of the National Latinx Psychological Association (NLPA) . As President of the NLPA, I presented this honor to Renato for his outstanding contribution to the organization of the busiest and most successful virtual conference in the history of the NLPA.
In a packed house at the Rainbow Room of the SF LGBT Center on the second floor of the building, AGUILAS celebrated the graduation and year-end party on the Thursday evening of November 18, 2021, with a sit-down dinner banquet. and a spectacular program while adhering to COVID-19 guidelines. Tests for HIV, IDS and hepatitis C were made available by the UCSF Alliance health project.
The graduation and holiday party had performers that included multilingual live performances by international stage artist Alex Costa, and acclaimed SF Bay Area performer and masters. ceremony for the Betty Fresas evening. Ney Nascimento, the AGUILAS Outreach Coordinator, led the organization of this AGUILAS end of year and end of year party and was assisted by Gustavo and AGUILAS staff. Photos and videos of this spectacular event are available on the AGUILAS El Ambiente Facebook web page and on the SFAGUILAS Instagram page.
There are very few activities and programs throughout the SF Bay Area for LGBTQ + Latinx people, and special events like this graduation ceremony and Fiesta by AGUILAS attract participation from a wide range of LGBTQ people. + Latinx. Information, program services, contact details, calendar of upcoming events and registration are available through the Mi Águilas tab on our website: www.sfaguilas.org
The beginnings of the rainbow
Representatives of a new nonprofit program in San Francisco called Rainbow Beginnings were in attendance at the graduation and holiday party. Founded in 2020, this 501 C-3 nonprofit recently moved from Southern California to San Francisco. They provide assistance to Latinx LGBTQIA + migrants with sponsorship and housing, legal advocacy, community engagement and education services. Rainbow Beginnings specializes in services for LGBTQIA + asylum seekers by connecting people in detention with sponsors and various forms of support. No one wants to leave their country of origin illegally, however, they may be forced to do so as a last resort due to the deterioration of their living conditions. More information can be obtained on their Facebook and Instagram @RainbowBeginningsLGBTQ and their website: www.rainbowbeginnings.org
A revolutionary new comic strip
One of my recent discoveries is Kraven Comics, which claims to be one of the last LGBTQ + comics created and the first of its kind conceptualized by queer Latinx individuals. It aims to provide representation in the comic book industry and has just launched its first print and digital issues in English and Spanish. Its creators intend to have print and digital editions available in other languages. Other products and information can be found on Instagram @kravencomics and on the Kraven Comics website: www.kravencomic.com
Fernando Velez is the 34-year-old creator and visionary of Kraven Comics and is originally from Yauco, Puerto Rico. His superhero stories and those of his team feature LGBTQ + heroes. Their hope is to bring positive attention to LGBTQ + Latinx people in an entertaining and compelling way. Their large creative team further wishes to focus on inclusiveness and awareness of social justice issues and in accessible productions anywhere in the world.
Eduardo Morales, PhD, is one of the founders of AGUILAS, of which he holds the position of Executive Director. He is also a retired Distinguished Professor at Alliant International University and the 2021 President of the National Latinx Psychological Association.
Posted on December 2, 2021
[ad_2]