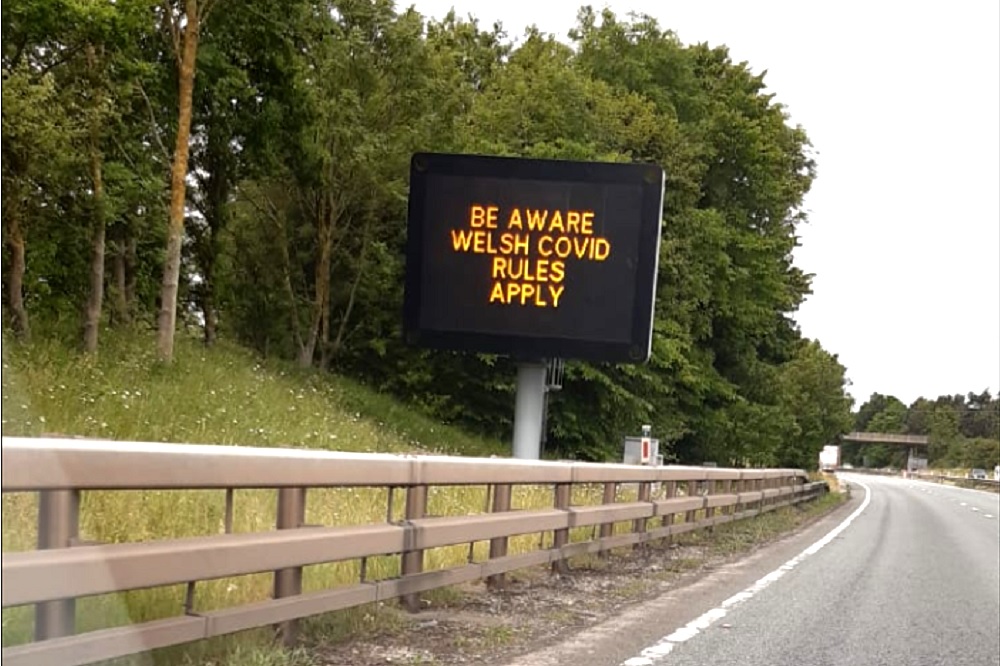 Government 'dodges scrutiny' by ignoring calls for independent Welsh investigation into Covid
// = do_shortcode ('[in-content-square]')?>
Plaid Cymru accused the government of "dodging scrutiny" by refusing to set up an independent investigation into its handling of the Covid pandemic in Wales.
The criticism comes after new research from the Welsh-language news program Newyddion S4C found that a quarter of Welsh Covid deaths since the start of the pandemic in March 2020 have resulted from infections contracted in hospital.
This was followed yesterday by a group of doctors and healthcare professionals across Wales issuing an open letter calling for an 'urgent investigation' into the handling of the pandemic.

"UK-wide"
"For more than a year, Plaid Cymru has called for a Wales-only public inquiry into the handling of the pandemic. The Labor government has instead chosen to have a Welsh chapter in a UK-wide inquiry, "said Deputy Chief and health spokesperson for Plaid Cymru, Rhun ap Iorwerth MS.
"This opens them up to a dodge charge. If they take responsibility, they must be prepared to be judged by their actions, good or bad. And by refusing a Welsh-specific investigation, the Welsh government is effectively accepting Boris Johnson's delays.
"A quarter of Covid deaths are due to infections that were contracted in hospital, which is highlighted in new research reported today. This alone surely deserves a specific Welsh investigation.
"And it's not just Plaid Cymru calling for a Welsh-specific investigation. Welsh doctors and allied health professionals are also requesting one. The Labor government has rightly said it follows science when making decisions, so why don't they now follow the advice of these doctors and launch an independent Welsh investigation now when the memories are still fresh? "
The Welsh Tories are also pushing for a specific Wales inquiry, with Shadow Minister for Health Russell George saying: 'The decisions taken in Wales have had a direct impact on life here in Wales, and they should be examined under the microscope of an independent public inquiry here. in Wales.
'Ministers can no longer shirk such a process as we owe it to families who have lost loved ones to make sure they have answers, and that Wales learns the lessons of the past 18 months and is fully prepared for any future pandemic. "
11 Welsh local authorities record triple-digit Covid case rates
Half of Wales' 22 local authorities have weekly rates of Covid cases of over 100 per 100,000 people, according to the latest figures from Public Health Wales.
Today's update confirmed no further deaths from the virus, but another 663 positive tests for Covid across Wales in the past 24 hours.
Cardiff (88) recorded the highest number of new cases, followed by Wrexham (79) and Flintshire (45) – bringing the number of cases over the past week to 3,455.
Wrexham continues to have the highest case rate nationwide at 245.5, up more than 15 points from yesterday, and it also has the worst weekly positivity rate at 11.5% per 100,000 tests, an increase of 0.8% on the last day.
Anglesey, Caerphilly, Cardiff, Conwy, Denbighshire, Flintshire, Gwynedd, Monmouthshire, Torfaen and Rhondda Cynon Taf also have triple-digit case rates.
The national case rate has fallen from 103.2 to 109.6 since yesterday's report and the positivity rate is up 0.2% to 6.0%.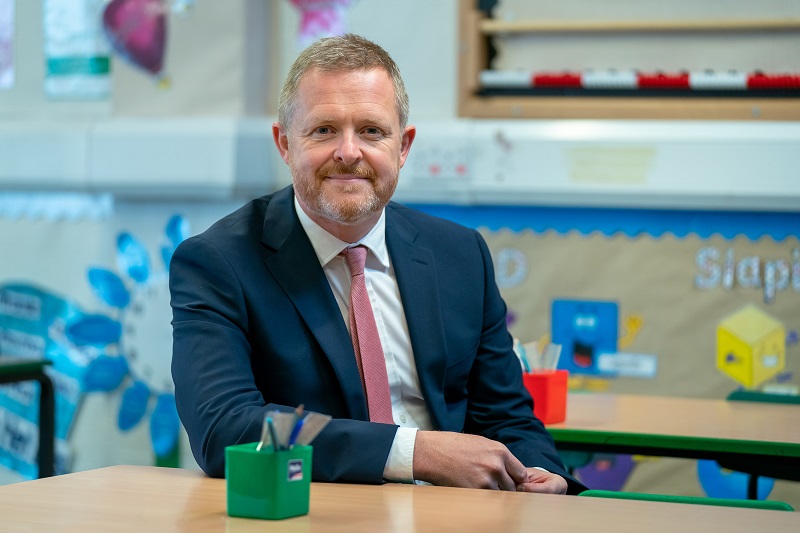 Schools have the option of delaying the launch of the new program
Secondary schools in Wales have been given the opportunity to delay the introduction of the new curriculum in secondary schools due to concerns over the impact of the Covid pandemic.
Deployment to primary schools and unmaintained nurseries will begin as planned from September 2022, but the minister announced that secondary schools will have the option of continuing their existing plans to start in 2022 with grade 7 or start in 2023 with years 7 and 8 together.
"I recognize that high schools have faced specific challenges such as managing qualifications, which in some cases have affected their readiness for program delivery," Miles said.
"I understand these concerns and have made the decision to provide additional flexibility to schools when they feel they need it."
"I would encourage high schools that are in a position to implement their new grade 7 programs from 2022 to move forward with their plans, supported by their regional consortia," he added.
Other measures confirmed by Mr. Miles include:
The creation of a national network that will support the implementation of the new curriculum.
An additional £ 7.24million for schools to support their curriculum reform plans, including engagement with the national network.
Removal of the requirement to undertake end-of-initial-phase and end-of-milestone assessments, during the 2021 to 2022 academic year, for age groups that will transition to the new program in September 2022.
An update of the document "Curriculum for Wales: The Journey to 2022", recognizing the current context and the different starting points. It will provide a complete one-stop-shop for schools and institutions.
Beyond 2023, the roll-out of the program will follow from year to year, and the first qualifications designed specifically for Curriculum for Wales will be awarded in the 2026/27 academic year as planned.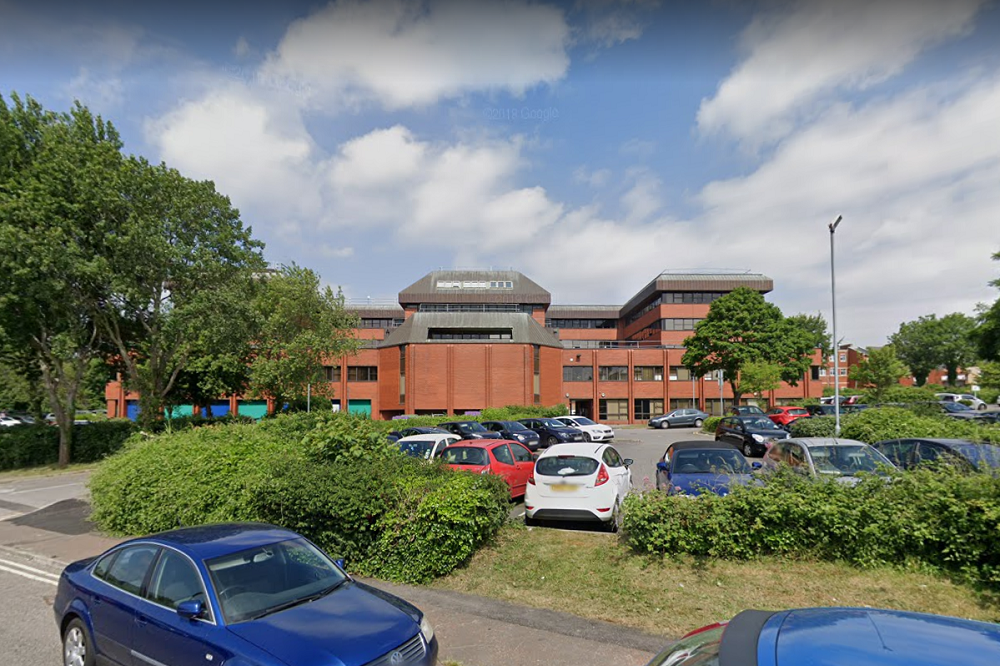 Tax hike questioned after council coffers secured £ 13.5million profit increase
Alex Seabrook, local democracy journalist
This year's council tax increase in the Vale of Glamorgan has been questioned as council reserves have increased by £ 13.5million.
The housing tax rose in April by 3.9 percent for residents of the valley.
Vale of Glamorgan's board has previously said the tax hike is needed to cover a budget deficit of £ 13,545,000.
But new figures reveal that the council's reserves increased last year by about the same amount, £ 13,513,000, raising questions as to whether the tax hike was really necessary.
The consulting firm considered the "closing of accounts" Monday July 5. This examines how much money the board spent and received in the last fiscal year, from April 2020 to March 2021.
The closing of the accounts showed a net transfer to reserves of £ 12,206,000, a surplus of £ 4,052,000 on the housing income account, but a drawdown of £ 2,745,000 from capital reserves.
Plaid Cymru adviser Ian Johnson said: 'We all know that Covid-19 has created difficult circumstances, so it's quite astonishing to see Vale of Glamorgan's board making a profit of £ 13million on the last year.
"Plaid Cymru has long criticized the large amount Vale holds in reserves – which Audit Wales says is the highest percentage of usable reserves in Wales – while Labor constantly pushes for sky-high increases in municipal taxes.
"When the housing tax was set in March, we were told the council was facing substantial losses. Ultimately, however, the end result is over £ 30million higher than the figures presented to advisers.
"Labor protected the council's reserves while passing the costs of Covid on to local residents. These residents will not forget it in the local elections next year.
Conservative Cllr George Carroll said: "The pandemic has created unprecedented financial pressures for many residents, and this year's anti-inflationary housing tax hike will only add to it.
"That's why the Conservatives on the board voted against the increase. Instead, we proposed a real freeze on terms, to be funded from reserves.
"It is of course important to be careful, but these figures show that it would have been affordable to help residents in these exceptional circumstances. A Tory-led council will keep the council tax low to ease pressure on valley residents. "
Previously, Labor advisers argued, when setting the house tax increase in March, that it would not be wise to spend money from city council reserves, in part due to the uncertainty surrounding the coronavirus and the new variants.
At the cabinet meeting this week, chief of council Neil Moore said the pandemic meant some of the money could not be spent on work that needed to be postponed, and the Welsh government provided plenty of financial support for counseling to help with the coronavirus.
Cllr Moore said: 'Some of the transfers to the reserves have been made due to the fact that we are in the midst of a pandemic and the Welsh government has given extra money to places like schools, for example. example.
"[The increase in the housing revenue account] was in part due to the fact that they could not perform some of the work they intended due to Covid-19. They weren't able to make repairs and changes to people's homes. We also wanted to build additional facilities, which we were unable to do.
"The income situation for 2020-2021 was particularly difficult, both operationally and financially due to Covid-19. But since March 2020, the Welsh government has provided financial support through the emergency emergency grant from local authorities. Between March 2020 and March 2021, the council received £ 15million from the Welsh government.
"Covid-19 has been a particularly difficult year and I have to say that the Welsh government has played a part in supporting all local authorities. "
According to Audit Wales, Vale's board had £ 83million in usable financial reserves as of March last year. This represents around a third of the council's annual expenditure on services, which is the highest rate of the 22 councils in Wales.
Responding to comments from opposition advisers after the cabinet meeting, Cllr Moore said: "As detailed in the close of accounts report, the cost of Covid-19 has not been passed on to taxpayers as government subsidies. Welsh government covered the bulk of these expenses.
"An increase in the housing tax of 3.9% was agreed at the beginning of March last year. This was modest compared to many other parts of Wales and necessary to protect vital services after years of underfunding from local authorities. The ability to make transfers to the reserves was due to the receipt of a large number of grants from the Welsh government very late in the fiscal year. "