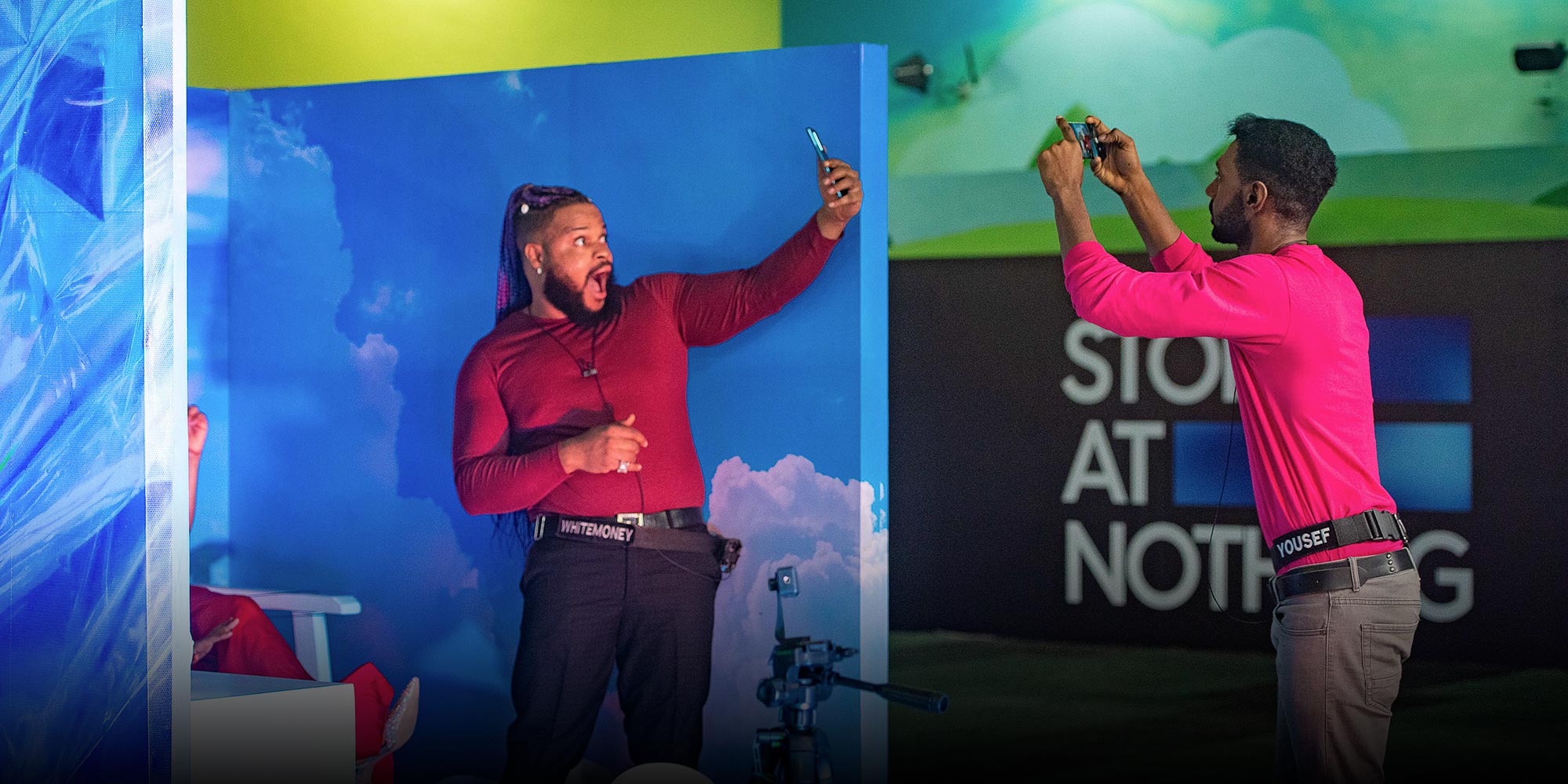 How a new generation is bridging the gap between China and Africa
[ad_1]
I had been in Africa for six months before I had the courage to tell my parents where I was. It was 2016, and I was less than a year out of college when the China-based, Africa-focused mobile phone company I worked for sent me on a business trip from three months on the continent. At first, I didn't dare bring up the subject with my family. Many Chinese see Africa as a remote and dangerous place – certainly not a place for a young woman to start her career. My parents were no exception.
Besides, me neither. Before my trip, I was worried. I had heard all the usual stories: unsafe working conditions, relaxed or inefficient local hires and difficult adjustment periods. What I found, however, overturned my expectations. Over the past five years, the African smartphone market has evolved rapidly; to keep pace, many Chinese companies have been forced to rethink their approaches. This development is fueled by a new generation of workers, many of whom are recent Chinese university graduates like myself, but also by knowledgeable and empowered local staff who are helping to win over a rising generation of cell phone users.
A decade ago, the few Chinese or Chinese-backed cell phone makers operating in Africa focused primarily on affordable phones suitable for the local market. My company, for example, has designed cell phones with two SIM cards and long-lasting batteries. More recently, however, rising living standards, increased internet penetration, and falling mobile data costs have fueled the growth of the continent's entry into the premium smartphone market, especially among consumers. young users. The percentage of smartphone users in sub-Saharan Africa is expected to reach 67% by 2025, and per capita data consumption is expected to increase 8.5 times over the same period. Many of these users are opting for higher-quality handsets, with the market for phones priced between $ 100 and $ 200 increasing by more than eight percentage points year-over-year in the first quarter of 2021.
Before my first trip to the continent, this market potential seemed remote. Almost everything I had heard was negative. Yet one of the first things I realized upon arriving in Nigeria was that the problem was not with the staff in the country. Our colleagues in China developed marketing concepts and then acted with surprise when they failed to resonate with consumers on the ground. My local counterparts, often criticized, on the other hand had plenty of good ideas to improve our brand image in African markets. Over the next three months, which I spent working from dawn to dusk with a team of local and Chinese employees to polish a new marketing strategy, my perception of what working on the mainland would be like was completely overwhelming. upset. When my marketing manager offered me a long-term position, I decided to stay.
Zhang Yaqiong (third from right) attends a Christmas party with his friends in Lagos, Nigeria, 2019. Courtesy of Zhang
As more and more young Africans embrace smartphones, most Chinese companies operating on the continent have realized they need to change focus and cultivate a younger brand image. Because so much of my job is helping my business do just that, I engage in frequent interactions with local youth to gain a deeper understanding of their lifestyles and preferences. We regularly host events on local college campuses, and by keeping an eye out for potential partnerships, we're supposed to stay on top of local trends, rising stars, and new shows. For example, as social issues such as gender equality and domestic violence have become increasingly prominent in Nigerian discourse, we have sought to ensure that our business is seen as engaged and socially conscious.
In the process, I noticed that Chinese 'Generation Z' members working in Africa, whether in my company or others, tend to have an easier time communicating with locals than our predecessors. Looking back, some of the stereotypes on both sides of the China-Africa divide – in particular, that local staff are disengaged, while Chinese expats are haughty and imperious – may have resulted from the severe language barrier between locals and the previous generation of Chinese personnel living and working on the mainland.
Now, armed with better language skills, internet proficiency and increasingly globalized mindsets, both sides are increasingly willing and able to communicate. My colleagues and I often talk about cultural and lifestyle topics, and they invite me to their weddings and other important times in their lives. We even set up a special group where Chinese and local colleagues come together to play mobile games. Finding common interests makes it easier to interact and accept our differences. In fact, the locals I spoke with had a relatively positive view of Chinese companies for creating jobs for the locals, at least to some extent, and I noticed that our new hires from China rarely arrive. with the same preconceptions about Africa or Africans that I did.
Compared to 2016, we also have significantly more women among our employees. In the past, there were hardly any women in key positions, in part because business leaders thought they would only work here for a year or two before returning home. But, in recent years, more and more women – many of whom are Gen Z – have managed to take on key roles in distribution channels, retail and market research.
Not all of the changes have been for the better, at least for those of us in the industry. An influx of new Chinese brands entering the African market over the past two years has launched another round of competitions. On one level, this has its advantages: If employees perform well in one company, they risk being quickly poached by a higher wage offer elsewhere.
At the same time, however, I see emerging in Nigeria some of the same "involution" issues that plague so many returning Chinese white-collar workers. Our local Nigerian employees continue to work harder and harder, as their commutes remain long, rents high and the prices of everyday goods become even more expensive in the wake of the COVID-19 pandemic.
These stressors are compounded by the high demands of multinational companies in terms of employment. Many local recruits come from affluent backgrounds and have studied abroad or at some of Nigeria's top schools. But as the competition between applicants has become fiercer, some of our employees have even enrolled in postgraduate courses online at American or European universities in order to stay ahead.
As young Chinese people feel more and more sang – exhausted, tired and only interested in lying flat – I have noticed how optimistic young adults in Africa remain and eager to turn obstacles into opportunities.
Many Chinese technology and internet companies have established strongholds on the mainland. I am excited about what this means for my industry, but I also hope that in the future, if or when I leave Africa, those employees who have worked so hard to get there can enjoy the fruits of their labor. . If I've learned anything over the past five years, it's that all of us – Chinese expats and local Africans – are in the same boat.
As told to Fu Danni.
Translator: Lewis Wright; editors: Cai Yiwen and Kilian O'Donnell; portrait painter: Wang Zhenhao.
(Header image: A behind-the-scenes clip from Big Brother Nigeria, a reality TV show sponsored by TECNO, Lagos, Nigeria, 2019. Courtesy of Zhang Yaqiong)
[ad_2]