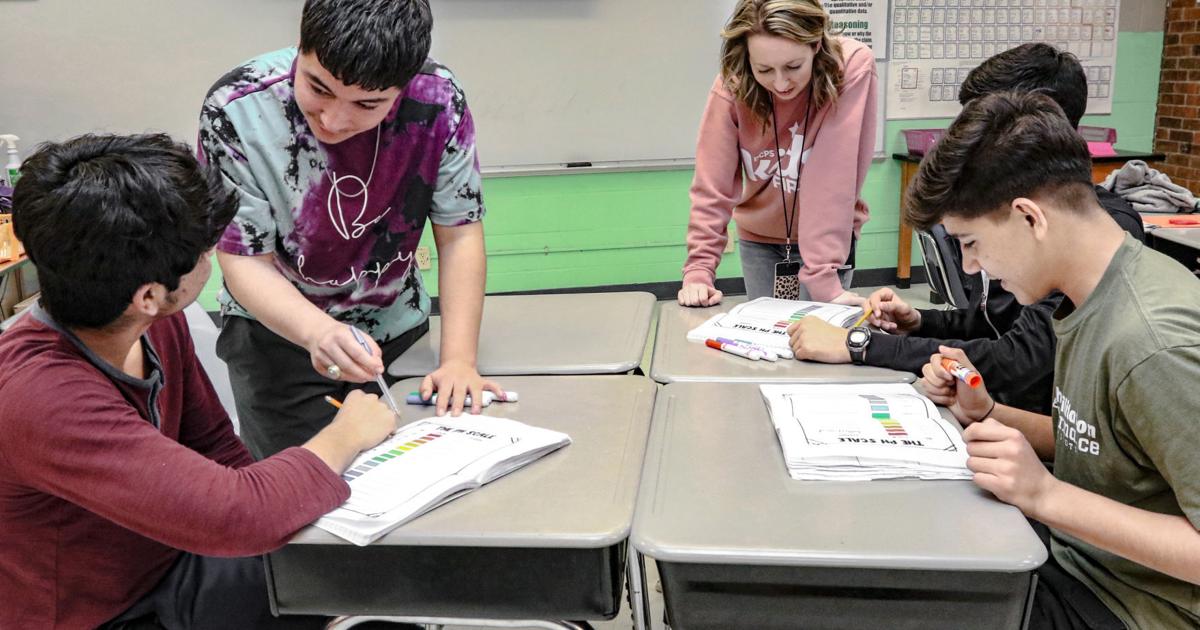 How schools are preparing for the end of federal COVID relief funds | News
Although there have been disruptions this school year due to the pandemic, educators have largely been able to provide consistent, in-person instruction to all students, in part due to multiple rounds of funding and support for school systems received as part of federal COVID-19 assistance. dollars.
During the pandemic, public school systems in Kentucky received three rounds of federal relief dollars to help address any issues related to the virus.
In March 2020, the $2.2 trillion CARES (Coronavirus Aid, Relief and Economic Security) Act was signed into law. Daviess County Public Schools received $1.5 million for Daviess County Public Schools and Owensboro Public Schools received $1.5 million.
The Coronavirus Response and Relief Supplemental Appropriations Act (CRRSA) was passed in December 2020, and with it DCPS received an additional $8.1 million and OPS received $6.3 million.
More than $2 billion was also made available to public schools in Kentucky in the spring of this year through the American Rescue Plan (ARP). These funds could be spent to help schools reopen safely and maintain safe school operations, and to address the impact of coronavirus on students.
OPS received $13.6 million in ARP funding and DCPS received $17.5 million.
All of these funds are federal, and under current arrangements, school districts must be reimbursed for all funds spent within the parameters of the laws. Districts have until September 2024 to spend the last tranche of funding.
School systems have set in motion to determine how and when to spend the millions received.
Additional facilitators have been hired to help meet the educational needs of students; more support staff to help solve problems related to the guarding of buildings have been recruited; and summer programs have been developed to also help students recover their credits and any other educational needs they may have had over the past two years.
PAHO superintendent Matthew Constant said the city's schools are nearing the end of the first year of its three-year post-pandemic response funding with federal dollars.
As a result, 70 to 80 new positions in the district were created to fill gaps in academic learning or social-emotional learning for children, many of which were short-term or three-year positions.
The district finance office offered a per-student formula for allocating funds to schools, and schools were given ample freedom to fill positions as they saw fit for their students. Positive results are already being seen across all schools with these additional hires and programs in place, Constant said.
School-level leaders were told to prepare for these short-term engagements, so they don't "get used to these positions," he said.
"However, we know what will happen at the end of the three years," he said. "They will realize that these positions have always been essential and they will want or need to keep some of them."
It's also a good time for the school system to go through its current strategic planning process, so district leaders can determine what's most important to the organization.
He said a resource allocation audit will be carried out to determine which positions may need to remain and which other budget items can be reduced or eliminated in order to allow those positions to remain.
Jana Beth Francis, DCPS assistant superintendent for teaching and learning, said district school leaders will focus on positions and programs that have been created with relief funding. Some schools will modify their recovery plans as they continue to evaluate the best ways to help students accelerate their learning.
For example, if someone has been hired to focus specifically on social-emotional learning, schools are looking for ways to provide teachers and other staff with the tools to help them with these efforts.
Schools are finding ways to use some of the relief funds to provide professional development for educators and school leaders that will last for years, she said.
Dollars have also been spent on improving air quality in schools and other things that will last a long time.
The purpose of these federal dollars was to help students and schools recover from the pandemic, so the hope is that needs will decrease as more resources are injected into classrooms, he said. she declared.
Students are showing progress, she said, but there is still work to be done.
In particular, and particularly in "transitional classrooms," in which students have transitioned from elementary to middle school or from middle school to high school throughout the pandemic, there are certainly areas for improvement.
Language skills are also a big gap that will take time to fill.
"Simply put, we hope that the needs decrease through these efforts and that these additional posts will no longer be needed," she said.
However, schools are constantly changing and student needs can continually change, so educators are constantly readjusting to ensure they are meeting those needs, she said.
"What our goal is in Daviess County Public Schools is to cater to the whole child; their academic needs, their emotional and social needs in terms of the school setting," she said.