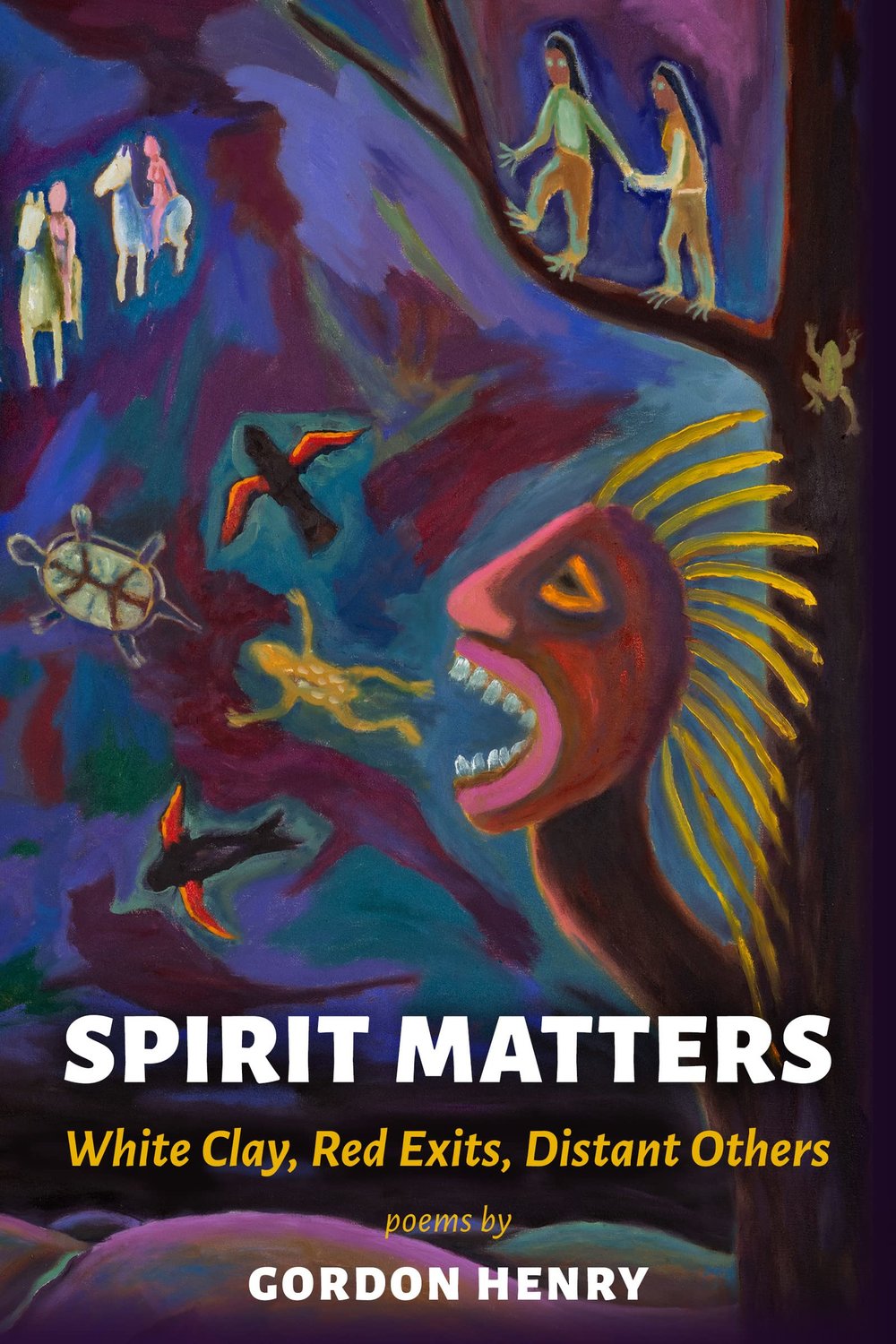 Local events celebrate poetry during Native American Heritage Month
Bill Castanier
In case you missed celebrating Indigenous Peoples Day last month, the entire month of November is Native American Heritage Month, established by President George HW Bush in 1990. October alone is more dedicated to the Columbus Day reconquest of the Americas to celebrate the First Nations who inhabited the Americas before the landing of Christopher Columbus.
Among natives, Columbus Day was seen as an insult to native inhabitants and was often the weight of native humor. You've probably seen a twist on the "tourists are going home" memes and t-shirts.

Locally, Heritage Month will be celebrated by several Native poets reading and leading a workshop on Native American poetry at two locations: the Nokomis Center in Meridian Township and the university's United Methodist Church. In Michigan, Native American poetry dates back to Jane Johnston Schoolcraft, considered the first Native American literary writer. Jane Johnston was the wife of Henry Schoolcraft, the Dominion Indian Agent in Sault Ste. Married. Author Robert Dale Parker wrote "The Sound the Stars Make Rushing Through the Sky" about his life.
Recently, Indigenous poetry reached a new level when Joy Harjo, a member of the Muscogee Nation, served three terms as the Nation's Poet Laureate. Continuing in this tradition, Aboriginal poets Gordon Henry Jr., Mark Turcotte and Rosalie Sanara Petrouske will read poetry and lead a writing workshop with a grant from the Greater Lansing Arts Council. The project will showcase the work of emerging and experienced Native American poets. On Nov. 19 at 4 p.m., MSU English professor Henry will lead a poetry workshop, "Living Nations, Living Words," at the Nokomis Learning Center in Okemos. The workshop is free and open to the public but limited to 30 participants.
On Nov. 20 at 4 p.m., a special program, "We Are the Wind: Native American Poetry," will be hosted at the University's United Methodist Church Sanctuary in East Lansing by Henry and will feature Mark Turcotte, professor at DePaul University and formerly Lansing; Rosalie Sanara Petrouske and Zoe Johnson, MSU graduate, flash fiction writer and poet. Lansing Poetry Club is sponsoring the free event.
The month is also a good time to visit the Nokomis Cultural Heritage Center, dedicated to history, arts, culture and the language of the Anishinaabe people. In addition to language skills, the center offers programs ranging from sweetgrass weaving to ribbon skirt making.
Nokomis is also becoming a center of research for those wishing to pursue their Indian heritage thanks to the recent donation of its articles, databases and books by James LaLone. He spent decades recreating the genealogy of more than 30,000 Native American descendants in Michigan.
For those who want to deepen the history and culture of Aboriginal nations through books, several authors take the plunge, N. Scott Momaday ("House Made of Dawn"); Louise Erdrich ("Love Medicine"); his sister Heid Erdrich ("Little Big Bully"); Joy Harjo, ("An American Sunrise"), Tommy Orange, "Over There"; Sherman Alexie ("The Absolute True Diary of a Part-Time Indian"); Gerald Vizenor ("Bearheart"); with nonfiction writers Vine Deloria Jr., his son Phillip Deloria; and David Treuer ("The Heartbeat of Wounded Knee"). First-time author Angeline Boulley recently penned one of the most heralded young adult novels, "Firekeepers Daughter," about a young woman's life on the reservation.
Vine Deloria's provocatively titled book "Custer Died For Your Sins" served as an Indian manifesto when it was written in 1969 during the early days of the American Indian
movement.
His son's book "Playing Indian" is one of the best looks at the objectification of American Indians through sports teams, school mascots and advertising.
Momaday's "House Made of Dawn" won the Pulitzer Prize in 1969. Other Native American writers who contributed include James Welch ("Winter in the Blood"), Russell Means ("Where White Men Fear to Tread") and Susan Power ("grass dancer").
Additionally, a new book, "Indigenous Continent," by Oxford University historian Pekka Hamalainen, rewrites the common misperception about the American Indian challenge to colonialism.
Henry, a member of the White Earth Anishinaabe Nation in Minnesota, wrote the highly acclaimed 'Light People' (1994) and a new 2022 poetry collection, 'Spirit Matters: White Clay, Red Exits, Distant Others'.
Turcotte, a Turtle Mountain Ojibway, is the author of four books of poetry, including "The Feathered Heart," and was guest writer-in-residence at the Institute of American Indian Arts in Santa Fe, New Mexico.
Rosalie Sanara Petrouske, who identifies as Ojibwe, is the author of "What We Keep" and "A Postcard from my Mother". She is working on a collection of poetry inspired by the Indian School Movement.