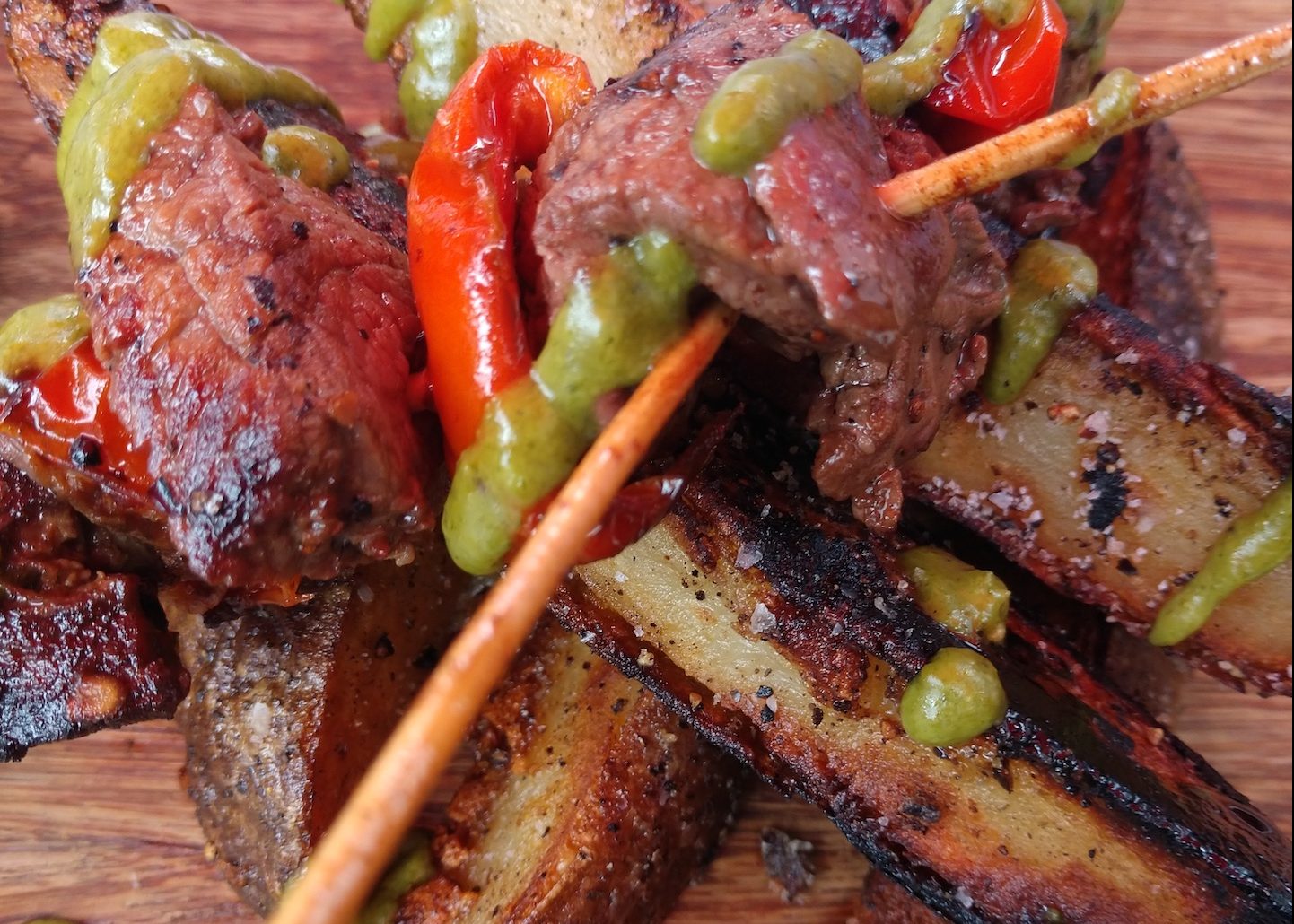 Ricardo's Kitchen + Bar in Lacey is a premier destination for steak, and so much more
[ad_1]
THELike her sexy beef, restaurateur Lacey Rick Nelsen ages well. I remember having dinner in the original Ricardo's location at the Purple House on Lacey Boulevard over 17 years ago. He was young, energetic and committed to his vision of owning his own restaurant. Still going strong, Ricardo's, now located in Lacey's The Hub, is a testament to what's possible. The restaurant is a comfortable place to relax, meet friends, have a cocktail and eat tasty food.
Today, Executive Chef Mikaël Besnier is in charge. "Cooking is in my blood," says Mikaël, whose whole family has worked in the catering industry. It's easy to fall in love with his French accent (he is, after all, from France) but you will stay in love when you eat his food. Growing up in and around food has been a big influence, but his desire to travel and learn English has broadened his culinary expertise. Mikaël participated in the Erasmus project, which promotes cultural and linguistic learning in the European Union. He learned English while living in Ireland and then traveled to Spain and Catalonia where he learned Spanish. You can be sure there was a kitchen as well. He enjoyed working in a Michelin starred restaurant for a year and a half, but "I wanted more", remembers Mikaël.
The next adventure took Mikaël to Napa, California, where he perfected his English and accepted a job at the renowned The Restaurant of the Auberge du Soleil, known for its exclusive clientele. Mikaël might regale us with restoration stories for the rich and famous, but his lips are sealed. After immersing himself in these experiences, he returned to France for five years. Then it was time to come back to the United States
The initial move was back to California, but a year ago Mikaël and his partner decided to move to Olympia where they had friends and family. When he showed up at Ricardo's to talk about a job, he was immediately hired. Despite the pandemic conditions, Mikaël seemed fearless in the face of the challenge and ready to meet it. "After 20 years in the business, I know my flavors," he says.
He's been working on a more detailed follow-up to the famous sexy beef and includes more local and seasonal offerings on the menu. "I'm still thinking about the fall menu," Mikaël said to himself, but there will be a duroc pork chop, which looks like a bone-in steak. You will also find cranberries and pumpkins. "I want to add a story to my food, so people want to come back," explains Mikaël.
It is also able to find many ingredients through Port food service. "They have been very helpful," he says.
For the enthusiastic beef eater, there's the 30-ounce 50-day-old Greater Omaha Tomahawk, a longbone rib eye. You can admire the stack as soon as you enter the restaurant. It's impressive. The aging room has a large glass window to watch the beef. If you want a smaller serving, you can order the 8-ounce 30-day-aged filet mignon or the quality 14-ounce 45-day-aged rib eye. Aging concentrates the flavor and creates incredible tenderness. There are also beef-free and vegetarian choices. Consider saving room for an after dinner candy, most are homemade. For those struggling to make dessert decisions, order the flight and you'll get five different bites.
General Manager Shane Holland takes care of the non-kitchen side of the restaurant. Interestingly, Shane started out as a waiter. When the need for an accountant arose, Shane stepped in. Over time, he took on more managerial responsibilities, eventually becoming the Managing Director. Shane wants to remind people that Ricardo is a comfortable place. "At Ricardo, it's a family atmosphere. You don't need to dress, "Shane explains, adding," Great food, great time. "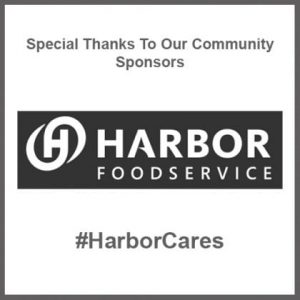 Rick and his wife Marie continue to be involved in the business, and you might see them involved in the catering business. Speaking of catering, it really is time to plan your vacation events. The restaurant has an onsite space for you and your group as well as dining options.
Outdoor seating is great all summer long, and when the weather gets colder some of the outdoor tables come with heaters. Enjoy Happy Hour from 3 p.m. to 6 p.m. every day indoors or outdoors. Reservations are not taken for happy hour, but you can make a reservation for dinner.
Chef Mikaël invites you to visit. "Be prepared to be surprised," he says. Check Facebook page for events, updates and hiring information.
Ricardo kitchen and bar
676 Woodland Square Loop SE, Lacey
360,413-9995
Sponsored

[ad_2]