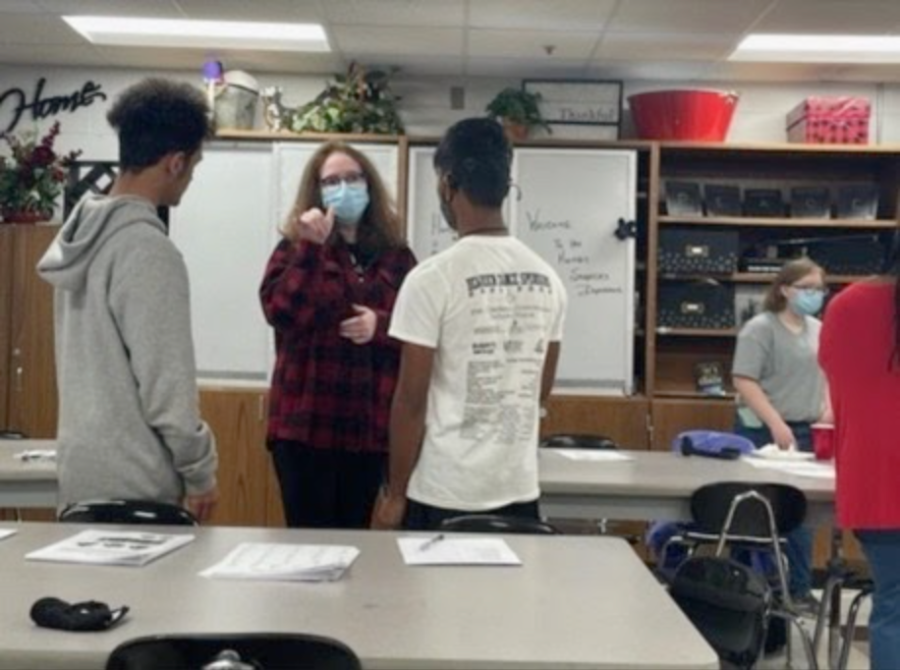 Sign and Dine Club offers students the opportunity to learn a new language and create camaraderie – The Bark
[ad_1]
Bearden recently welcomed the Sign and Dine Club as an exciting new addition to the wide range of after-school programs available at Bearden.
Sign and Dine meets at 8 a.m. on the second, third and fourth Friday of each month in room 326.
Each meeting usually begins with the members' breakfast, which is provided by a different member each week. Previous options included donuts and cereal.
Every student, whatever their experience, is welcome to join the club.
Students then learn to sign something specific in American Sign Language, following the practice of this new skill. This is repeated once more throughout the meeting.
The club intends to eventually host Silent Dinners, Silent Bowling Events or a Silent Uno.
Sign and Dine was created to provide deaf and hard of hearing students in Bearden a safe space providing a peer group to communicate with in their native language. It gives hearing-impaired students the opportunity to learn sign language as well, as not all hearing-impaired students are fluent in ASL.
Sign and Dine sponsor Ms Donya Walker said many deaf and hard of hearing students "feel isolated in a larger school community, so this is one way to get them involved."
Overall, the club introduces a new language to students, as well as the practice application on a weekly basis. It is a way for the Bearden campus to become more inclusive for all students.
"It would be amazing at some point in the future to incorporate the sign into all aspects of the day," Ms. Walker said. "Performing BBN, the 'Star Spangled Banner', possibly even bringing shows that have an interpreted performance, which really makes it a part of BHS culture."
The next meeting will take place on October 8 in room 326. All students are welcome.
[ad_2]