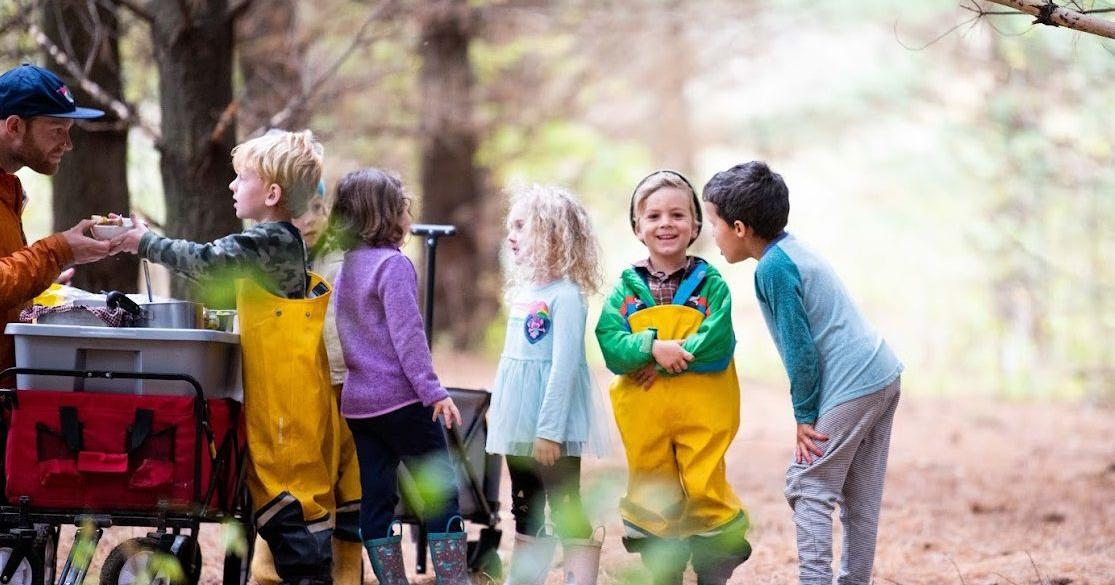 State, National Spotlight Shines on Kickapoo Valley Forest School | News
[ad_1]
The Kickapoo Valley Forest School, a collaborative venture between the La Farge School District and the Kickapoo Valley Reservation, was recently featured on both National Public Radio and its state counterpart, Wisconsin Public Radio.
The public charter school has been acclaimed for its emphasis on engaging young learners in student-centered, inquiry-based education that uses the outdoors as a dynamic and engaging full-time classroom.
"Research shows that children's mental health and academic performance can be improved with increased exposure to nature and less time spent on electronics. Everything that children discover in nature can be a stepping stone to learning, "noted KVR Education Director Jonel Kiesau. "When kids are guided by their curiosity and immersed in their learning environment, the concepts that form the backbone of academic learning really stick. "
Kiesau adds that lead instructors Julia Buckingham and Ximena Puig are incredibly good at weaving nature and academics. "A dead frog can spark a discussion about the life cycle, perfectly formed snowflakes falling on children's mittens become a lesson in the water cycle and the harvested nuts can start a discussion on how animals survive the winter and then be cooked over an open fire to create a dye that children use in their art projects.
Public radio stories tell how outdoor classroom spaces are becoming more and more common across the country. While interest has increased in part due to COVID-related restrictions and the high health risks associated with being indoors, the documented social and educational benefits children derive from educational models based on the nature are the main driver of the thrust. Robin Hosemann, KVFS Deputy Planning and Leadership Coordinator, has already seen these benefits among students at the Forestry School, which opened in September. "We did a survey of parents and each respondent said their child's school experience so far has exceeded their expectations. Specifically, they noted that they observed a wide range of benefits in their children, ranging from increased physical endurance and coordination, to improved interpersonal skills and behavior, to noticeable gains in math and math. in tongues.
"The school has attracted families from within and outside of the La Farge School District, and beyond the student benefits, a positive impact on the wider communities of La Farge and Kickapoo Valley is. draw. The school is a natural partnership between the Kickapoo Valley reserve and the La Farge school district, "noted Meaghan Gustafson, administrator of the La Farge school district. "The KVR was the result of a failed, long and arduous lake and dam project that ultimately left the district with lower enrollment counts and a smaller tax base. By hosting the Forestry School, KVR is helping bring innovation and looping schooling back to the La Farge school district while meeting the KVR's mission by educating future stewards of our natural resources, "agrees Kiesau.
The story of NPR can be found at www.npr.org and the story of WPR at www.wpr.org. More information about the Kickapoo Valley Forest School is available on the school's website: www.kickapoovalleyforestschool.org
[ad_2]