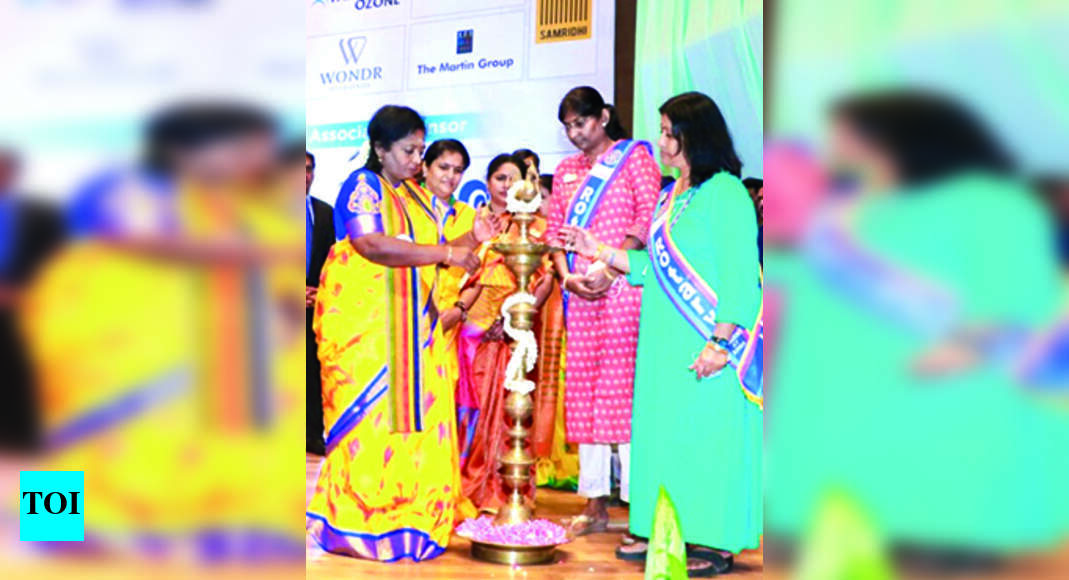 tamilisai: nothing wrong with learning other languages: tamilisai | News from Coimbatore
Coimbatore: The Governor of Telangana, Dr Tamilisai Soundararajan, said on Saturday that while it was essential for everyone to learn their mother tongue, there was nothing wrong with mastering other languages ​​by agreeing to the national education policy after having excelled in the first language.
Addressing a rally at Rotary Utsav 2022 at the PSG Convention Center near Neelambur here that day, she called on parents to encourage their children to learn their native language.
Stating that lifestyle changes lead to cancers and kidney problems, Tamilisai advised the public to ditch fast food. "The Covid-19 pandemic has taught us a great lesson in staying healthy and immune. But the bad fats accumulated by the consumption of fast food cause serious health problems, especially cancer. It is therefore necessary to stay in shape by doing yoga in the morning or in the evening.
Tamilisai, who is also the Lieutenant Governor of Pondicherry, urged the younger generation to do social activities, whether fighting against drugs and alcohol, or making efforts to increase green coverage. "According to a study, almost 10 crore of the 130 crore population in India are addicted to drugs. We must work together to rehabilitate them. People can join the Rotary club for social activities.