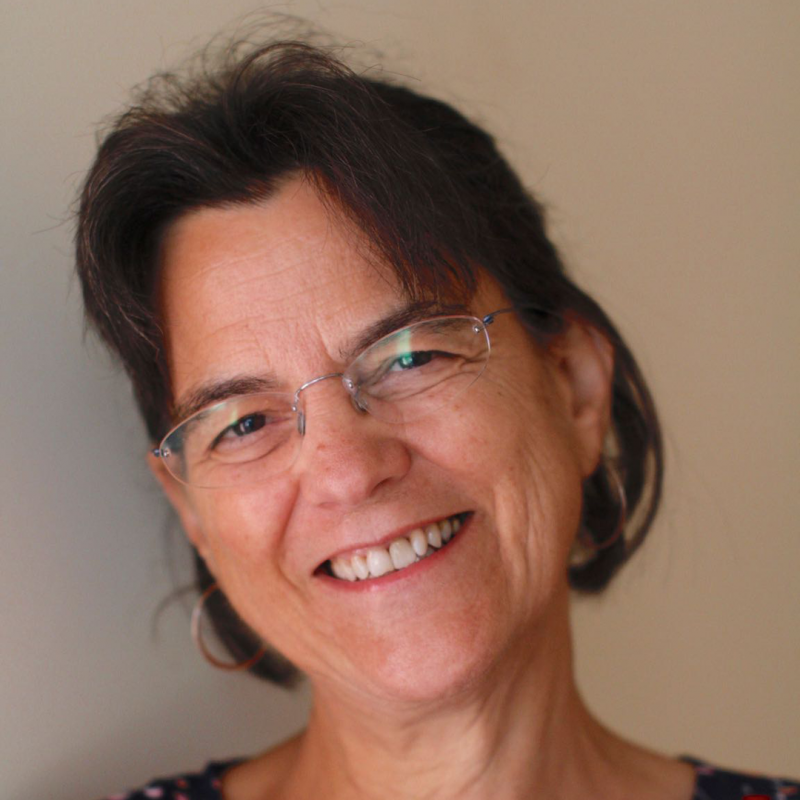 Teach from the Heart: Nonviolent Classroom Communication Program offered in January
[ad_1]
Registration is open for an online professional development program, Teaching From the Heart: Nonviolent Communication in the Classroom, through the Hutchinson Center at the University of Maine in Belfast. This three-day professional development program for educators, teachers, and those who work with preschool and third-graders will run Jan. 11-13, 3:30 p.m. to 5:30 p.m. ET.
The cost is $ 125. More information is available on the Hutchinson Center website.
Instructor Gina Simm has been teaching in early childhood education for over 30 years. Her background in Montessori education and children's theater launched her into the world of public schools, where she spent most of her career as a first grade teacher (including a year spent teaching l 'English in China). Simm worked closely with Miki Kashtan, co-founder of Bay Area Nonviolent Communication. Simm's knowledge of nonviolent communication transformed his classroom into a place where the systems of the heart create a child-centered environment to navigate through conflict. Simm lives in the Pioneer Valley Cohousing Community in Amherst, Massachusetts. More information about his work is online.
Participants in the Hutchinson Center online course will learn to manage classrooms and learning environments with a practical and straightforward curriculum based on Simm's book, Heart to Heart: Three Systems to Stay Connected (A Handbook for Parents and Teachers). Skills that help maintain the heart-to-heart bonds that support children's ability to self-regulate and improve their emotional intelligence are at the heart of this course. Participants will also learn to use children's literature to implement non-violent communication.
The continuing implications of the COVID-19 pandemic are forcing teachers to think new ways in order to support their students. The reliable systems taught by Simm will provide participants with training to help children in the classroom and beyond.
Lorrie Heard, a recent participant, said, "I would recommend this course to anyone looking to build community in their classroom, especially after all the disruptions in students' lives and learning over the past year. Lots of feelings arise and many students lack the skills to talk about them and express their true feelings and needs. They need a program like this that teaches them the language and communication skills necessary to deal with conflict and makes them feel comfortable and safe in their learning community.
Participants will receive a certificate of completion and 0.6 CEU / 6 contact hours are available.
For more information or to request reasonable accommodation, contact Michelle Patten, [email protected]; 207.338.8002. A limited number of needs-based scholarships are available for people who live or work in Knox or Waldo counties. For more information on upcoming professional development programs, scholarships, or to register, go online. It is recommended to register early as places are limited.
About the Hutchinson Center:
The Hutchinson Center is an outreach center for the University of Maine at Orono, which serves as an educational and cultural center for the Midcoast region. It is named after the President Emeritus of the University of Maine, Frederick E. Hutchinson. The mission of the Hutchinson Center is to expand access to University of Maine academic and non-degree programs and services, lifelong learning opportunities, and professional and career development experiences using innovative approaches that increase synergy between University of Maine system entities, University of Maine departments and divisions, and engage a broader Maine community.
About the University of Maine:
The University of Maine, founded at Orono in 1865, is the state university for land, maritime, and space concessions, with a regional campus at the University of Maine at Machias. UMaine is located on Marsh Island in the homeland of the Penobscot Nation. UMaine Machias is located in the homeland of the Passamaquoddy Nation. As Maine's flagship public university, UMaine has a statewide mission of teaching, research and economic development, and community service. UMaine is the state's only public research university and one of the most comprehensive higher education institutions in the Northeast. It attracts students from all 50 states and 81 countries. UMaine currently hosts 11,989 undergraduate and graduate students, and UMaine Machias has 747 undergraduate students. Students have the opportunity to participate in groundbreaking research with world-class academics. UMaine offers more than 100 degree programs through which students can earn master's, doctoral, or master's degrees in professional science, as well as graduate certificates. UMaine Machias offers 18 degree programs. The university promotes environmental stewardship, with substantial campus-wide efforts to conserve energy, recycle, and meet green building standards in new construction. For more information on UMaine and UMaine Machias, visit umaine.edu and machias.edu.
[ad_2]