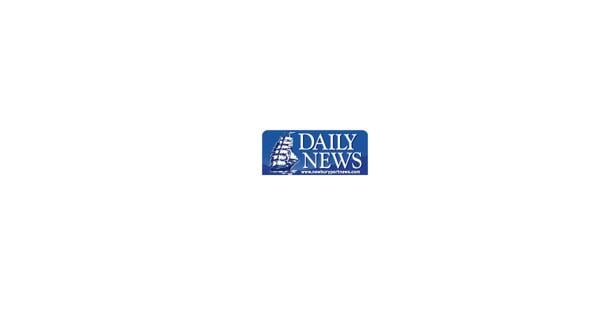 Triton high school students win language awards |
BYFIELD – The Triton Regional School District celebrates the third class of Byfield graduating students to receive the Biliteracy Seal, an award for students who have achieved high, academic proficiency levels in English and a global language after graduation of their degree.
Class of 2022 students will receive the seal on June 4 at Triton Regional High School's graduation ceremony.
Senior An Phan obtained the seal of biliteracy with distinction in Vietnamese. Seniors Savannah Soule and Kathryn Trojan have obtained the Seal of Biliteracy in French.
Seniors Makala Erickson and Christian O'Connell won the LOC Excellence in Biliteracy Award and seniors Nicholas Dupuis, Morgan Hall, Amelia Hanson, Eliot Lent, Elizabeth Protopapas, Taylor Shorey and Ella Visconti won the COL in terms of biliteracy.
Seniors Mia Berardino, Evelyn Buxton, Marena Crivello, Nathan Ewell, Zachary Godfrey, Maya Hayes, Emily Jacobs, Paige Leavitt and Taylor Shorey won the LOC Participation Award.
Junior Ugo Nascimento earned the biliteracy seal, while juniors Nicolas Hubbard-Brucher and Shanell Parra won the Language Opportunity Coalition Achievement Award. Juniors Riley Bell, Sara Hanson, Mackenzie Howland, Natalie Indingaro, Evelyn Jimenez, Ugo Nascimento, Isabella Oldoni, David Pugh, Colin Webber won the LOC Biliteracy Attainment award. Junior Samantha Kelly won the LOC participation award.
Students who scored 3 in Reading, Writing, Listening and Speaking earned the Biliteracy Seal, while students who scored 5 received the Language Opportunity Coalition Achievement Award, students who scored 4 received the Language Opportunity Coalition Attainment Award and students who received a 3 received the Language Opportunity Coalition Attendance Award.
Thanks to the biliteracy seal, the recognition of obtaining the biliteracy seal is part of the high school transcript and diploma for the recipients. The seal is used to certify the biliteracy seal for students, employers and universities. This expands opportunities when students leave school and are ready to enter college and the job market. More and more colleges are awarding up to 12 world language credits for the biliteracy seal.
Recipients of the biliteracy seal will receive green pins and lanyards: green symbolizes the earth and therefore all languages. These lanyards will be worn over graduation gowns and the Massachusetts Seal of Biliteracy insignia will be affixed to students' diplomas as proof of successful biliteracy. Winners of the Language Opportunity Coalition Biliteracy Pathway award will receive certificates prior to graduation.
Together, the candidates from Triton High School achieved different levels of proficiency in four languages: French, German, Portuguese and Spanish.