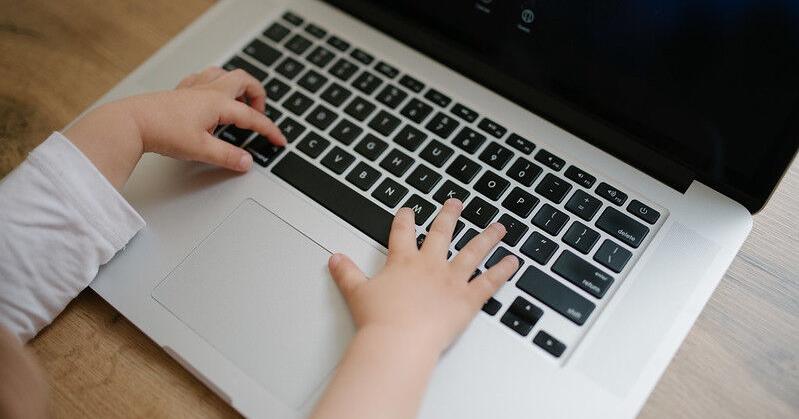 Senate Bill Seeks To Teach Delaware Students How To Identify Fake News Online | Latest news from WDEL
In the digital age, a new bill wants to ensure Delaware students are better equipped to identify fake news.
The Delaware Library Association partners with the nonprofit EveryLibrary to support the condition of Senator Sarah McBride Senate Bill 195the Digital Citizenship Education Act, which aims to create a media literacy standard for students to ensure they know how to critically examine the information presented to them, both at from sources of information and "sources of information".
"Media literacy standards in education for K-12 schools in Delaware are very important," said John Chrastka, founder of EveryLibrary, which he described as a political action committee for libraries. . "Helping students learn to navigate information, navigate the internet – we often think that children these days are born 'digital', but everyone needs a set of trainings on how to understand and to interrogate, for example, a news source, the information source, data sources. So media literacy is fundamentally about helping people understand and navigate that information and correctly identify sources misinformation. This is not for a test. This is for real life.
Misinformation and disinformation run rampant in a digital landscape and impact everything from the political landscape to how individuals understand science – and the scientific process – they are presented. A lack of critical thinking skills can impact health and financial well-being throughout life, Chrastka said, so integrating a program that helps children develop these thinking tools is paramount. interpretation of information.
"Critical thinking skills are not necessarily inherent in the way we educate in Delaware or across the country. Critical thinking skills, however, are vitally important in moving from childhood to someone another who takes care of you – to be an adult – where you take care of yourself and you are responsible for other parts of society," he said. "These 21st century tools for critical thinking, for digital citizenship, for understanding and interrogating different sources of information, which are built into the SB195, will pay dividends over the years for all Delawareans."
With knowledge comes power, Chrastka said. If this has ever been questioned, just look to the adversaries of knowledge and the arbiters of ignorance who engage in chilling displays that show they are afraid of what the imparting of knowledge can mean for archaic worldviews dependent on limited education. The recent book fires in Tennessee are an example of this.
In her opinion, the act was partly a performance, Chrastka said, but it was "disturbing" nonetheless.
"It's a real testament to the power of reading and literacy…because these people banned these books and burned them because they believe these books are powerful," he said. declared. "Media literacy skills, information literacy skills, digital citizenship skills, such as those that are part of SB195, go a long way to ensuring that the conversation is not based on a particular ideology, whether political or religious maybe, but on, well, who are we as Americans, who are you as Delawares? What does a civil society look like?"
If the bill passes, it would direct the Department of Education to form a group dedicated to creating a curriculum around media literacy standards, which would include school libraries and the state librarian of Delaware.
"This is basically an education bill, and it belongs to the Ministry of Education. School librarians are one of the key teachers in this space, one of the main enablers of the space, but it overlaps with the program," Chrastka said. "So whether you look at social studies and government, as an area where media literacy has a positive impact on topical conversations, on learning English, that cuts across a lot of the curriculum. Science too."
Read the invoice here: