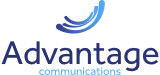 Advantage Communications Signs Strategic Contact Center Agreement with Leading US Theme Park Operator
Charlottetown, Prince Edward Island, Canada – TheNewswire – June 7, 2022 – Advantage Communications Inc., (www.advantagecall.com) – a global contact center / BPO leveraging technology innovation and analytics to deliver a superior customer experience to top brands – signed a contact center agreement with a premier US theme park operator plan.
Through this partnership, the US theme park operator, which owns eight theme parks and five water parks in the United States, will benefit from industry-leading contact center technology solutions and world-class analytics technology. 'Advantage Communications.
Advantage Communications will work with the US theme park operator to transform the customer experience it provides and ultimately improve customer service results, increase customer loyalty and increase customer satisfaction scores.
To do this, Advantage Communications will focus on customer service transformation. By implementing technologies such as speech analytics and artificial intelligence (AI) software to analyze all customer interactions across all channels, Advantage Communications will be able to gather important insights into what customers expect from the brand and how agents can achieve better customer service results.
This unique insight will be used to improve the customer experience through enhanced, instant agent coaching, to better understand conversations through root cause analysis, as well as uncover trends and conversation patterns across all interactions with customers.
"We are delighted to have partnered with this leading US theme park operator. With the implementation of our world-class, highly trained agents, our industry-leading technologies, and our ability to derive actionable insights from all customer interactions, Advantage Communications will align the brand's customer service experience with fantastic experience offered by its theme parks," said Gregory Hough, President and CEO of Advantage Communications Inc.
"Our CX Advantage solution focuses on four key elements of customer service: customers, agents, knowledge and innovation. We combine these foundations of world-class customer service to deliver seamless and frictionless customer service experiences on behalf of our customers.
Through this partnership, the leading US theme park operator aims to align its customer service experience with the exceptional guest experience offered by its theme parks.
– END –
About Avantage Communications Inc.
Advantage Communications Inc. (ACI) is an innovative global customer contact center for top brands. ACI provides smart and efficient BPO solutions, tailor-made to be an extension of a brand and its business model. ACI's contact centers are located in the United States, Canada, Jamaica and Mexico, providing scalable multilingual solutions, reliable business continuity and the best branded customer experience at every level. To learn more, visit Advantage Communications at: www.advantagecall.com
Media contact for more information:
Randy Clapp
Revenue Director
Telephone: 1 (203) 942-9344
E-mail: [email protected]