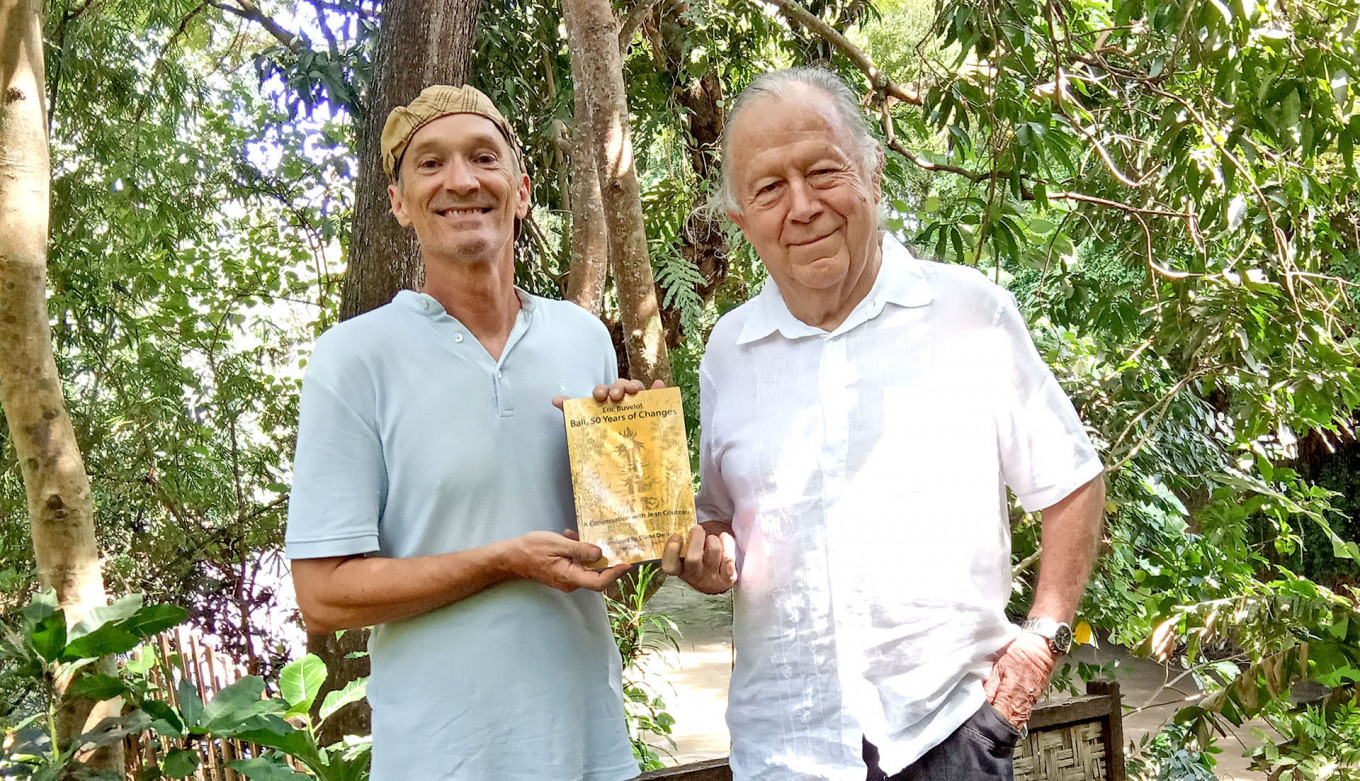 Jean Couteau's essential new volume describes the modern Balinese dilemma – Mon 14 November 2022
Richard Horstman (Jakarta Post)
PRIME
Denpasar ●
Mon 14 November 2022
Bali, 50 years of change: Interview with Jean Couteau by Eric Buvelot examines the transformation of Bali – from a traditional agrarian society to a capitalist service society. This fascinating exchange reveals complex and often paradoxical scenarios. The book is a leap forward in understanding modern Balinese.
"During the last century, the world has invited itself to Bali and, in doing so, has upset the traditional balance of society", explains Jean Couteau, a multilingual writer (Indonesian, French, English), specialist in Bali and the columnist for kompa newspaper.
Much of Bali's transformation has occurred since the 1970s, when the island opened up to tourism. In this book, an edited transcription of 270 pages of 20 hours of interviews granted to Buvelot over seven months, Couteau does not limit himself to declarations. Instead, it delves into the multifaceted and often problematic dynamics that have a profound impact on Balinese culture and people's psyches.
read the full story
SUBSCRIBE NOW
From IDR 55,500/month
Unlimited access to our web and app content
e-Post digital newspaper
No ads, no interruptions
Privileged access to our events and programs
Subscription to our newsletters
Or let Google manage your subscription