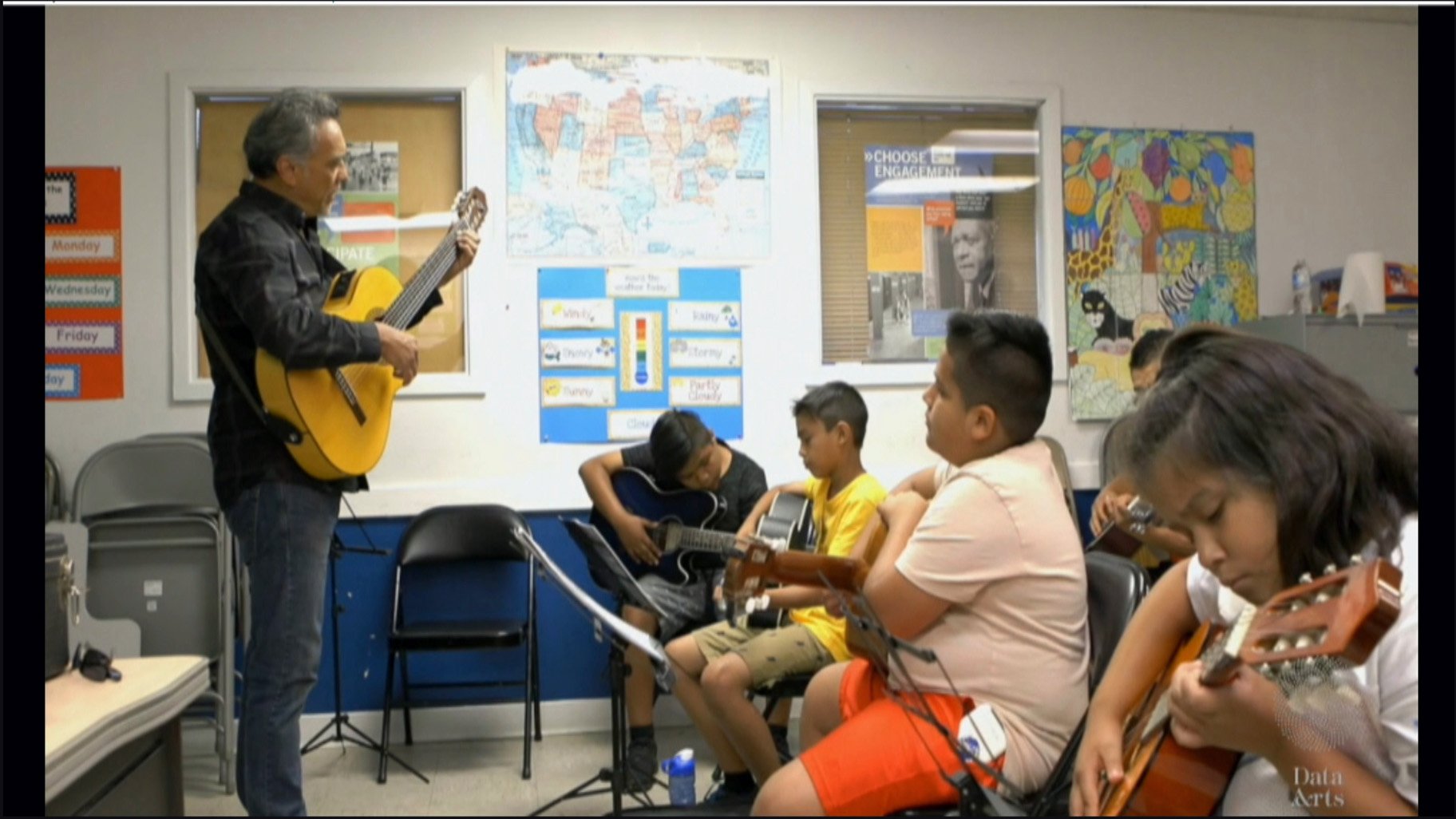 More Than Mariachi: Sones de Mexico Mexican Music Camp | Latin Voice | Chicago News
The Sones de Mexico Ensemble wants your children to discover the richness of Mexican musical traditions. Through a partnership between the Ralla Klepak Foundation and Metropolitan Family Services, the Grammy-nominated musicians provide an immersive musical and cultural experience for children at their week-long Fiesta Mexicana camp in August.
"Children will make paper masks during the week and on Friday we will have a culminating event where the children will play alongside Sones de Mexico Together for all families and we can wear their masks," said Sones de Juan Díes from Mexico. . "They will also do Aztec dancing and wear rattles around their feet to make music while dancing. It will be 30 hours of lessons per week. You drop your kids off in the morning, pick them up after work, and they'll be totally immersed in Mexican culture.
All instructors are bilingual, but teaching will be primarily in Spanish, according to Díes, a move aimed at helping children improve their language skills.
"Some of the second-generation kids aren't as comfortable or open to using their Spanish at home," Díes said. "This program will try to attract them and help them communicate through arts, music and language."
Sones de Mexico was founded in 1994 as a group specializing in the musical traditions of different regions of Mexico.
"We consider ourselves students of Mexican folk music," Díes said. "So we pass on this knowledge that we have been accumulating over many years and we believe that to increase people's identity with their culture, they need to develop an appreciation for the richness therein.
Ric Estrada of Metropolitan Family Services says the hope is that the camp will not only connect children to the beautiful sounds of Mexico, but also connect students' families to needed community resources.
"The idea is that the music itself and the arts are great, but pairing them with a community partner who can provide other services to families when they arrive and, say we find out that a family is in need of a full scholarship and we're able to provide it," Estrada said. "There might be other needs that we find out like after-school care, early childhood. We could provide legal help. We could provide workforce development training. So it really becomes a complete all-around service in addition to the wonderful culture-building activities.
Estrada stressed that no child will be turned away for inability to pay and that scholarships and financial aid are readily available for anyone who needs it.
---